A visa is a type of permit that allows students to enter a non-native nation. In order to study in a foreign country, students must get a Student Visa or Student Pass. Every year, Canopus Global Education's the best student visa consultant in Surat enables a large number of Indian students to gain admission to institutions all around the world.
Obtaining a Student Visa to enter a country and utilize its educational and other facilities is difficult. Furthermore, there are other documents and requirements to be completed during the process.
Our Skilled Student Visa Consultant at Surat and other visa Officials at Canopus Global Education have years of experience working with embassies around the world to get students visas approved quickly and without causing parents any stress because they don't have to go for the visa service anywhere, because our team takes care of all the formalities. As a result, Canopus Global Education is a leading student visa consultant in Surat, with a good visa approval rate.
Canopus Global Education is one of the largest and most trusted names in Overseas Education & Immigration industry today..
Who We Are?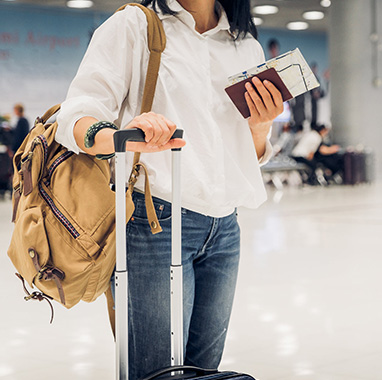 Canopus Global Education, the best visa and immigration consultant was founded in Surat, Gujarat, India in 2010 and has since accomplished many remarkable things and assisted thousands of people in achieving their overseas education and dreams. What began as a small business has grown into a household name. Mr Bhargav Gauswami, a well-trained and experienced expert with extensive knowledge and strategic alliances, founded Canopus Global Education with a vision to be recognised as a leading study abroad consultant in Surat and immigration service provider catering to the needs of a diverse group of people around the world.
Why Choose Us?
As leading visa and immigration consultants, we aim to build a global presence so that we can assist you in achieving your objectives by providing a transparent, ethical, and in-depth understanding of the overseas education and immigration rules and regulations that govern each country of interest. We ensure that your abroad education application and immigration process is fully hassle-free and successful by assembling a team of certified and licenced consultants and legal advisors. We as student visa consultants in Surat, specialise in a wide range of services, including: