Dependent Visas are for the main applicant's spouse and children who live in another country. Each country has its own sponsorship and permanent resident status streams, such as Canada, Australia, the United Kingdom, and New Zealand.
Within family sponsorship, Canada and Australia have several streams depending on the immigration status of the main applicant.
The main application's visa status is most important when applying for a Dependent Visa. It will determine the sort of dependent application; for example, student dependents fall into a different category, work permit dependents fall into a different category, and permanent resident spouse applications fall into a different one.
Different documentation and checklists are required for each of these applications. The majority of the categories necessitate sufficient cash, solid connection proof, and a solid background. Canopus Global Education is a visa service provider for Dependent visas in Surat. The application is straightforward, and success is contingent on accurate paperwork and real purpose. We lead you to the right information, guidelines, and help. Canopus Global Education is here to help you and make sure you meet all of the immigration criteria.
Canopus Global Education is one of the largest and most trusted names in Overseas Education & Immigration industry today..
Who We Are?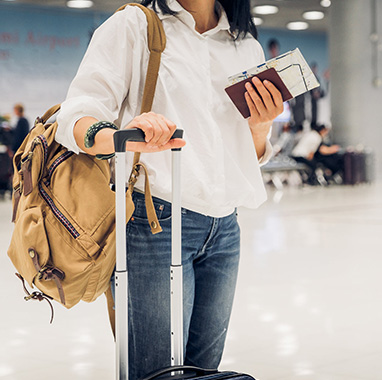 Canopus Global Education, the best visa and immigration consultant was founded in Surat, Gujarat, India in 2010 and has since accomplished many remarkable things and assisted thousands of people in achieving their overseas education and dreams. What began as a small business has grown into a household name. Mr Bhargav Gauswami, a well-trained and experienced expert with extensive knowledge and strategic alliances, founded Canopus Global Education with a vision to be recognised as a leading study abroad consultant in Surat and immigration service provider catering to the needs of a diverse group of people around the world.
Why Choose Us?
As leading visa and immigration consultants, we aim to build a global presence so that we can assist you in achieving your objectives by providing a transparent, ethical, and in-depth understanding of the overseas education and immigration rules and regulations that govern each country of interest. We ensure that your abroad education application and immigration process is fully hassle-free and successful by assembling a team of certified and licenced consultants and legal advisors. We as student visa consultants in Surat, specialise in a wide range of services, including: