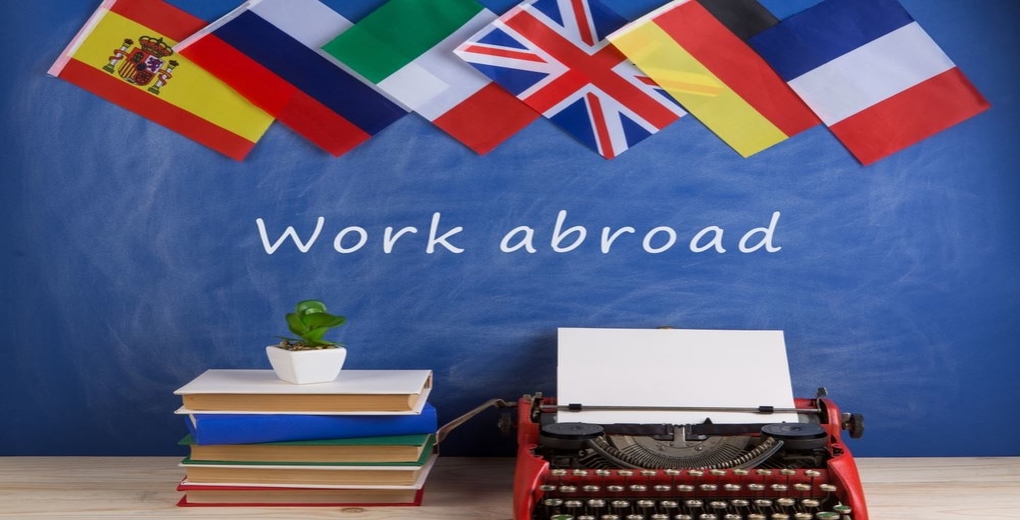 A resume is a way for the employer to know about your skills and experience in a single go. So, the first thing to do is develop an intriguing and honest resume that is appropriate for the workplace.
Your resume should convey you as an honest and confident person in search of opportunities. You should add the formal means of contacting you like your phone number, LinkedIn Id and Email Id. This will help the employer reach you conveniently.
When you are sending out the resume/CV for a job position, make sure to customize the resume and present the skills in the job responsibilities as your skill in the CV.
2. Keep Your Options Open
When you're looking for a part-time job abroad, keep an open mind! Since these jobs are all about financing your weekend trips and other living expenses, try to worry less about how it will look on your resume and focus on how flexible it is. You want a job that works with your class schedule, not against it.
I looked for all types of jobs, including housekeeper, babysitter, kitchen worker, office assistant, and more! Try finding a job you can commute to easily from your university or your neighbourhood. Is there a nearby cafe hiring part-time baristas? A local family in need of a lunchtime dog walker? Get creative and be open to as many opportunities as possible. After all, studying abroad is all about new experiences!
3. Learn the demanded skill while in your home country
One thing you can do is learn about the
popular part-time jobs
that students are doing and prepare for them. For instance, you can prepare for Barista, driver cook, nursing assistant etcetera. With these skills under your belt, it will be more convenient to g
et part-time jobs.
If you have great communication skills, you can give a shot to customer service-related jobs and call centre.
4. Give a shot to part-time job websites/ Recruitment agencies like Student jobs and Careers Group London
You can make a profile and submit your details to
student job websites
. You can fill up your location, skills, and the job you are interested in. Once a job is published and your profile meets the criteria, you will be notified about the availability of the job.
You can then apply for the job and ace the interview to get the job.
If you are a student looking for
part-time jobs in the UK,
the recruitment agencies like Graduate Recruitment Bureau (GRB), Save the Student, Prospects etcetera can help you
find jobs and internships.
5. Use Your Networking and Time Management Skills
While some people could get lucky by applying for some jobs and get it right away, others might need weeks or months to get one. If you belong to the second category, worry not! Keep focusing on your studies, and use your spare time to look for jobs. Tell your friends, or the people you know that might have some information regarding part-time vacancies. Strengthen your connections and keep on applying! Your time will come.
6. Use social media for the
part-time job search tool
Leverage social media networks like Facebook and LinkedIn to land job opportunities. Different organizations, companies, and job portals run job pages or groups on Facebook and LinkedIn. Joining discussion groups also helps in getting
part-time jobs for students
. You can also volunteer in some programs through social media handles. This will allow you to build greater connections which will be beneficial in the long run.
7. Contact the universities Careers Team
Generally, the universities abroad have their own University Career Centres formed to assist the students to find a part-time job during their study period. The career team of the university can help students get
on-campus or off-campus jobs.
Students can meet with the career team and discuss their skills, location, available time, and other circumstances. The career team of universities is linked with many industries and thus is updated with a
wide range of jobs
.
They can help you get a part-time job.
8. Target small and medium-sized companies
Many students make the mistake of thinking that the larger the company, the greater the chance of sponsorship. This is not necessarily the case. Multinational corporations are inundated with applications from international jobseekers, many of whom have a similar skill set. Smaller companies are looking for a highly unique talent pool and many are eager to hire multi-lingual international students to support foreign expansion.
Although smaller companies may only hire and sponsor one international student a year—it could be you if you have the skill set they're looking for. It pays to think differently, avoid the "popular" companies, and connect with the small or medium-sized alternatives that may not recruit on university campuses, but who are looking for exactly the skills you've got.
Get More Details On Our Social Profiles